Пятерка безопасных бритв премиум-класса.
15 ноября 1904 года американец Кемп Жилетт патентует первую бритву со сменными лезвиями. Это событие окажет огромное влияние на мужскую моду, сделав двадцатый век эпохой гладковыбритого лица. Усы и борода не успевают за прогрессом и остаются прерогативой ретроградов и стиляг. "Выбрит до синевы" — лучшая характеристика мужчины, следящего за собой. Классическая схема безопасной бритвы Жилетт становится общепринятым стандартом, породив множество подобий.
Эстетическая сторона бритья всегда оставалась волнующей темой для мужчин. Процесс удаления волос с лица имеет много общего с таинством. Бритье опасной бритвой предполагало наличие навыка и опыта. Изобретение же бритвы со сменными лезвиям способствовало десакрализации процесса и превратило бритье в скучную повседневность. Доступность и дешевизна лезвий значительно удешевило стоимость бритв. Тем не менее, живущая память о бритье как ритуале заставило многих производителей искать пути воплощения особенного отношения к процессу, воплощая тягу к сакральности в штучных люксовых бритвенных наборов. Привычная форма наполняется новым содержанием, на первый план выходит эргономика и высококачественные материалы.Сегмент бритвенных принадлежностей премиум-класса успешно находит сторонников. Мы собрали пятерку самых ярких представителей класса.
JACK BLACK & MUHLE SAFETY RAZOR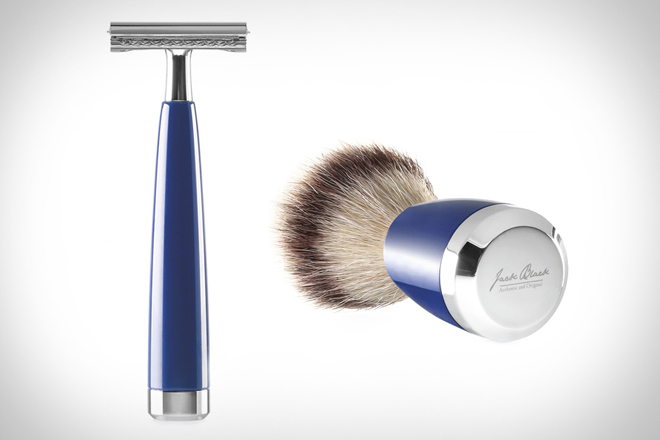 Как заявляет производитель минималистичных наборов, такой бритвой не постеснялся бы побриться ваш дедушка. Ретросилуэт бритвы и помазков Jack Black отсылает к модернистским мотивам шестидесятых, при этом оперируя технологичным качеством сборки и использованием высококлассных сплавов.
BAXTER SAFETY RAZOR SET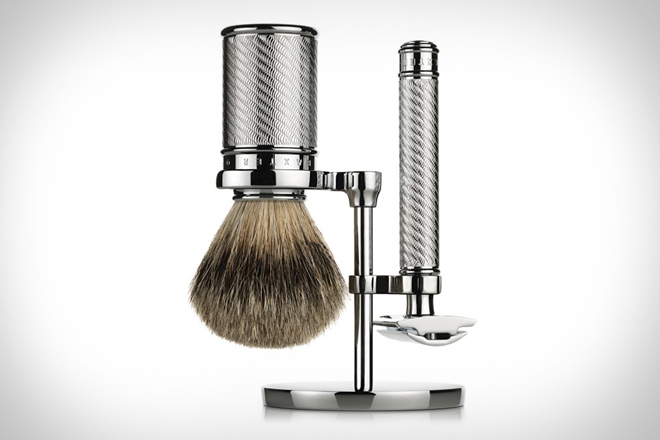 Бритвенные наборы от калифорнийского бренда выполнены из высокоуглеродистой стали с серебряными элементами. Помазок сделан из барсучьей шерсти. На официальном сайте базовый набор из бритвы, подставки и помазка обойдется вам в 250 долларов.
THE ART OF SHAVING POWER SHAVE COLLECTION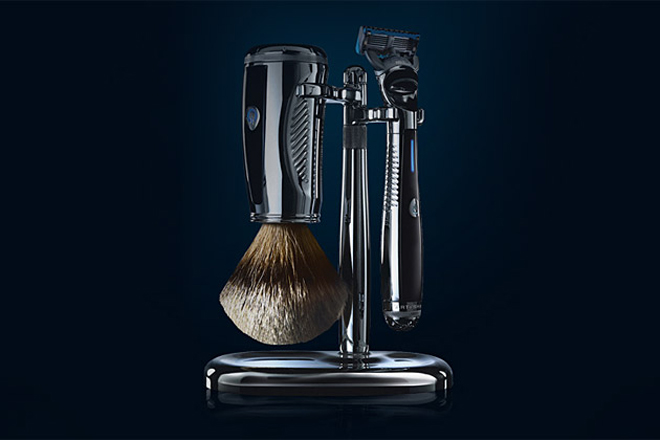 Если вы не любите свою щетину настолько, что готовы отдать пятьсот долларов за избавление от нее, то это набор как раз для вас. Бритва и помазок снабжены вибророторами с регулируемой частотой колебаний. По заверениям производителя, эта опция имеет родство с автомобильной коробкой передач — вы можете выбирать режим бритья, от полностью мануального до высокооборотистого режима. Автомобильные аллюзии прослеживаются и в материалах — хирургическая сталь, глянцевый черный карбон и титановые внутренние части.
ZAFIRRO IRIDIUM RAZOR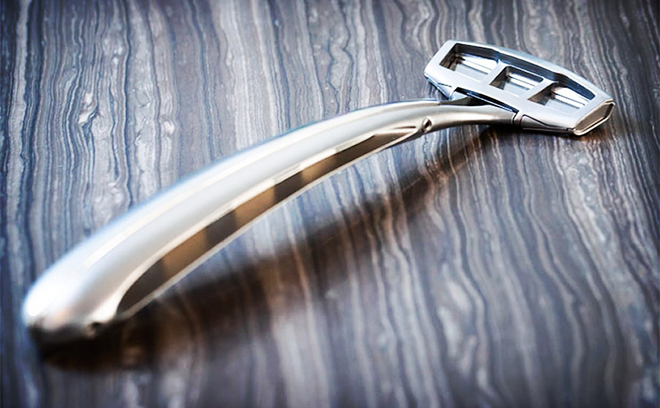 Как известно, совершенству нет предела и с этим согласны производители этой необычной бритвы. Если вы высоко цените свой внешний вид и при этом живете в перманентном режиме Супермена, то безопасная бритва из иридия, материала встречающегося в чистом виде только в метеоритах, как раз для вас. Цена тоже космическая — около ста тысяч долларов на официальном сайте производителя.
TWINLUXE CHROME EDITION SHAVE SET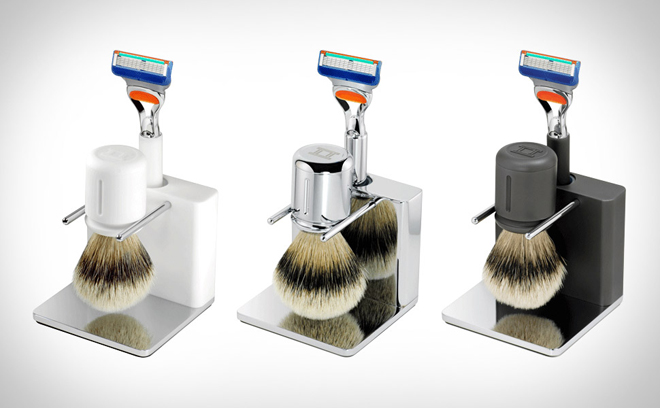 Наборы для бритья от дизайнера, создавшего облик Rolls Royse Phantom. Ориентированные на водителей Роллс Ройсов бритвы и помазки изготавливаются из авиационного алюминия, белой керамики и шерсти особой породы канадских барсуков.
CARLTON SAFETY RAZORS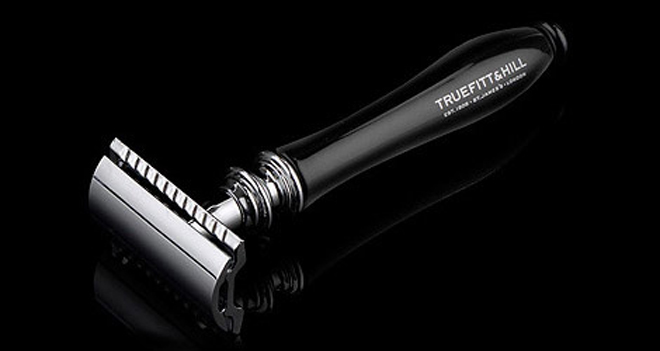 Очередная ретробритва с ручкой из черного эбенового дерева и высокоуглеродистого стального сплава. Форма бритвы практически полностью повторяет изобретение Жилетта начала двадцатого века.